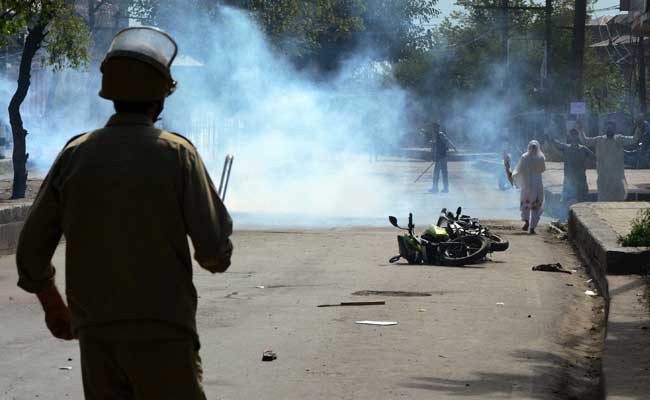 Srinagar: A man was killed after security forces fired pellet guns in South Kashmir's Anantnag district during clashes today while another died after being hit by a teargas shell in neighbouring Shopian.
Sayar Ahmad Sheikh was hit by a tear smoke shell in the head at Tukroo in Shopian when security personnel were trying to disperse a group of stone-pelting protesters, a police official said. Mr Sheikh, 25, was rushed to a hospital at Rajpora where doctors declared him brought dead, the official added.
23-year-old Yawar Bhat, died when security personnel fired pellet guns at protesters who were pelting stones at Botengoo in Anantnag district, the police official said.
"Another youth killed in Shopian and it is extremely saddening. The doctors who are working in the valley are doing it 24 hours, without going home," said Jammu and Kashmir Chief Minister Mehbooba Mufti.
Clashes have also been reported from the old city area and Budgam district, where at least a dozen people have been injured.
Kashmir has been crippled by unrest for over two months, ever since 22-year-old Hizbul Mujahideen terrorist Burhan Wani was killed by security forces on July 8. 78 people have died in the violent protests and clashes; nearly 10,000 have been injured, many of them security forces.
The government is facing severe criticism for using the pellet guns for crowd control as the weapon has caused large-scale injuries in the Kashmir Valley. An expert committee, set up to find alternatives to pellet guns in the Valley, had suggested the use of chilli-filled grenades and 'stun lac shells' to control mobs. The use of pellet guns, however, has not been completely banned; they will be fired in "rarest of rare cases".
Courtesy:NDTV